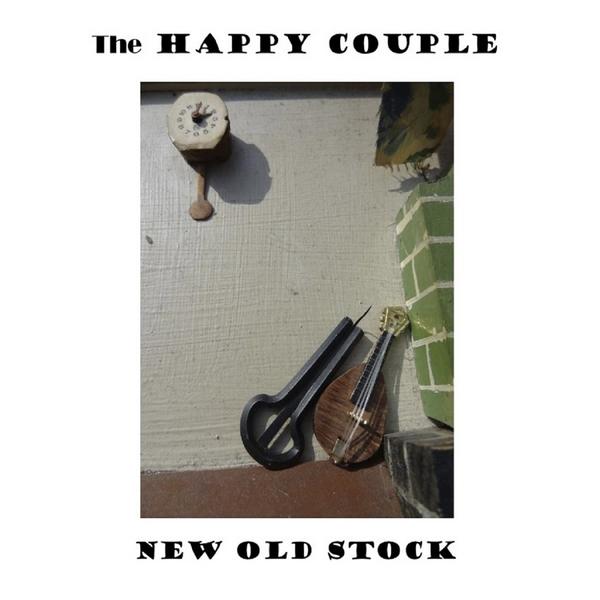 Release 2nd July 2012
Heavenly debut from London's guitar/banjo and Jews Harp duo. Simple, beautiful tunes – an original sound for the folk idiom.
Judith Goodman and David Ross, aka The Happy Couple, first met on the bus replacement service from Mile End Tube station to Leyton 18 years ago. They have been inseparable ever since. The pair live at the southernmost tip of Epping Forest where they like to spend much of their time. Their music has grown out of the many afternoons they share in the Forest, as a natural response to each other and their surroundings.
The open tunings of Judith's melodic style fuse with the overtones of David's Jews Harp, playing in a rhythmic counterpoint that expresses the closeness and harmony of a long-term loving relationship. Judith comments: "It's about the sounds that happen when we put our sounds together. We just create a world we want to be in."
The Happy Couple like to record at their own pace at home onto Ferric tape, using an old English Ferrograph reel-to-reel machine that was formerly in service at the Post Office Research Station, Dollis Hill NW2.
(INSTRUMENTS: The first and last tracks on New Old Stock feature Judith on her 3-string cigar-box guitar (by Chickenbone John) and David on a classic American Whitlow Jews Harp. Judith also performs on an early English guitar (track 2) and a 4-string Tenor guitar (tracks 3 and 4), handmade by their local luthier Paul Hathway. On track 2, David plays a traditional Munnharpe from Setesdal in Norway (by Bjorgulv Straume) and on track 3, an unusual brass Morchang from his ever-growing collection, originating from Rajasthan, In- dia. On Breathing, (track 4), in a departure from the Jews Harp, David plays another early overtone instrument, a 2-string Mouth Bow Harp created by Devon-based Ant Scott.)